BlazeSports America is the legacy of the 1996 Atlanta Paralympic Games. Our mission is to change the lives of youth and veterans with disabilities through adaptive sports and recreation.
We serve youth, veterans and active military with disabilities including spina bifida, spinal cord injury, traumatic brain injury, cerebral palsy, dwarfism, amputations, and visual impairments, as well as veterans with PTSD and PTS.
Our programs provide our community with the opportunity to increase physical activity, create new friendships, develop new skills, increase independence and experience success in school and employment.
Peachtree Paragames
June 16-17, 2023
Registration for the 3rd annual Peachtree Paragames is now open. Peachtree Paragames is a multi-sport event that provides competition for the developmental to the elite athlete. Held in the heart of Atlanta, events include archery, swim, track & field, the Toddler Games and free sports clinics.
Open to youth, adults and veterans with disabilities, the Paragames attracts participants from throughout the country for this competitive and fun multi-day event. 🏹🏊🏽‍♂️🏃🦽
Camp Phoenix
June 4 – 9, 2023
Camp Phoenix gives kids and teens with a physical disability, a chance to learn and participate in a variety of adaptive sports and recreational activities, while building leadership and self-advocacy skills, developing greater independence, and making lifelong friends.
Participate or get involved in one of our many sport and recreation programs for kids and teens with physical disabilities.
Basketball
Saturdays, 9am – 1:30pm
The BlazeSports Wheelchair Basketball program offers both competitive and recreational experiences for athletes 6 – 18 years old who have a physical disability.
Swim
Returning Spring 2023
30-minute time slots per swimmer
BlazeSports Swim is for youth ages 4 – 22 years old with physical disabilities. 
We're passionate that sports and recreation are integral to the community reintegration process, post-injury or post-traumatic event.
Archery
Panola State Park


Tuesdays

,

 

11:00am – 1:00pm
Open to all skill levels, the archery program gives veterans the opportunity to adapt military skills to a recreational setting.
Cycling
Silver Comet Trail – Floyd Road Trailhead


Mondays

,

 

11:00am – 12:00pm 
Enjoy a beautiful ride on the Silver Comet Trail or through Panola State Park.   
Learn how to become a partner, volunteer or donate to support BlazeSports.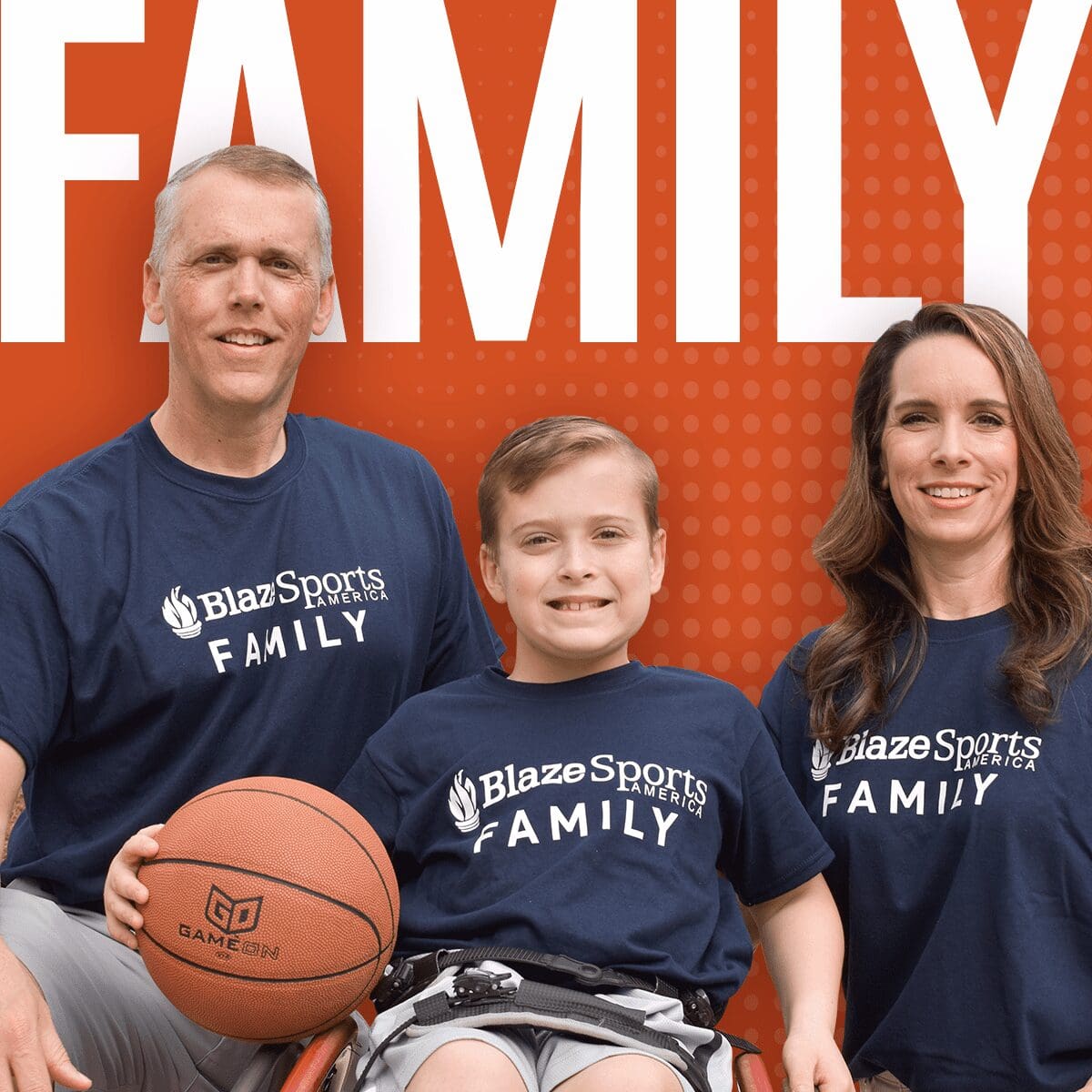 Check out the new BlazeSports Apparel Store. BlazeSports receives a percentage from all purchases that go to support our programs.
Contact us to learn how to become a Blaze athlete, partner or volunteer.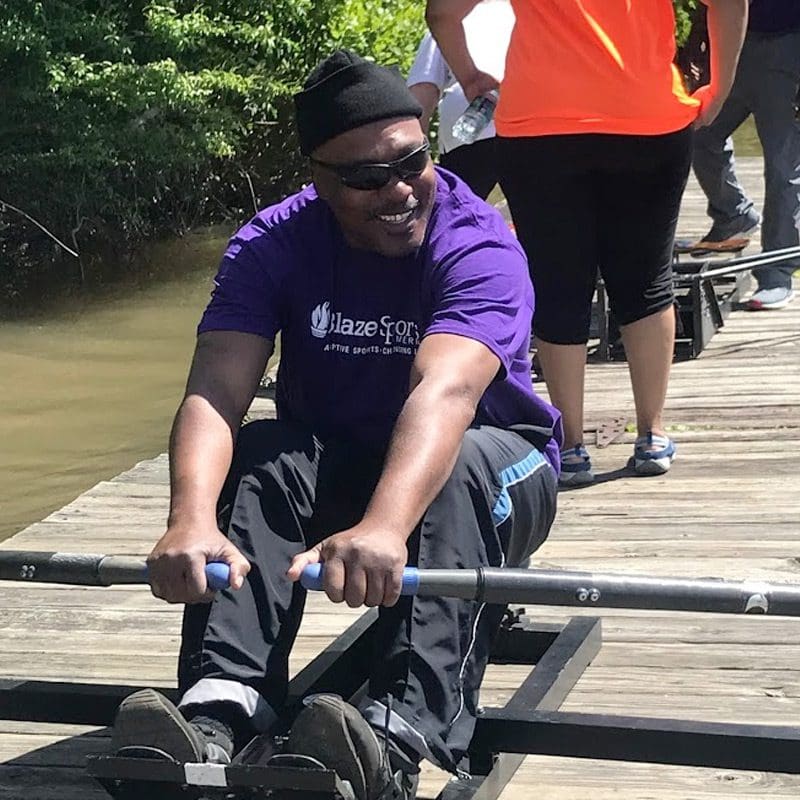 Donate
BlazeSports America is only able to operate because of people like you who believe in the power of adaptive sports for youth and veterans with physical disabilities. Consider making a tax-deductible donation to BlazeSports today.
Donate
Here's the latest from BlazeSports and our amazing athletes.
BlazeSports Alumnus, Collin Lancaster was first introduced to adaptive sports in 2010. Twelve years later, his determination and excellence in wheelchair basketball named him as one of only 12...
Thank You to Our Partners