BlazeSports is excited to kick off wheelchair tennis and solidify this classic adaptive sport in our youth program roster. The BlazeSports Wheelchair Tennis Program is open for athletes of all skill levels, recreational or competitive. Our coaches have years of experience with wheelchair tennis and will work with our athletes to develop their skills such as chair maneuvering, swing technique, rules, positioning, and more.
Tennis athletes have the opportunity to participate in tennis tournaments including the BlazeSports Annual event.
There are no upcoming events at this time.
Where
Hudlow Tennis Center
6224 Jimmy Carter Blvd
Norcross, GA 30071
Practice Time: 
6:00pm – 8:00pm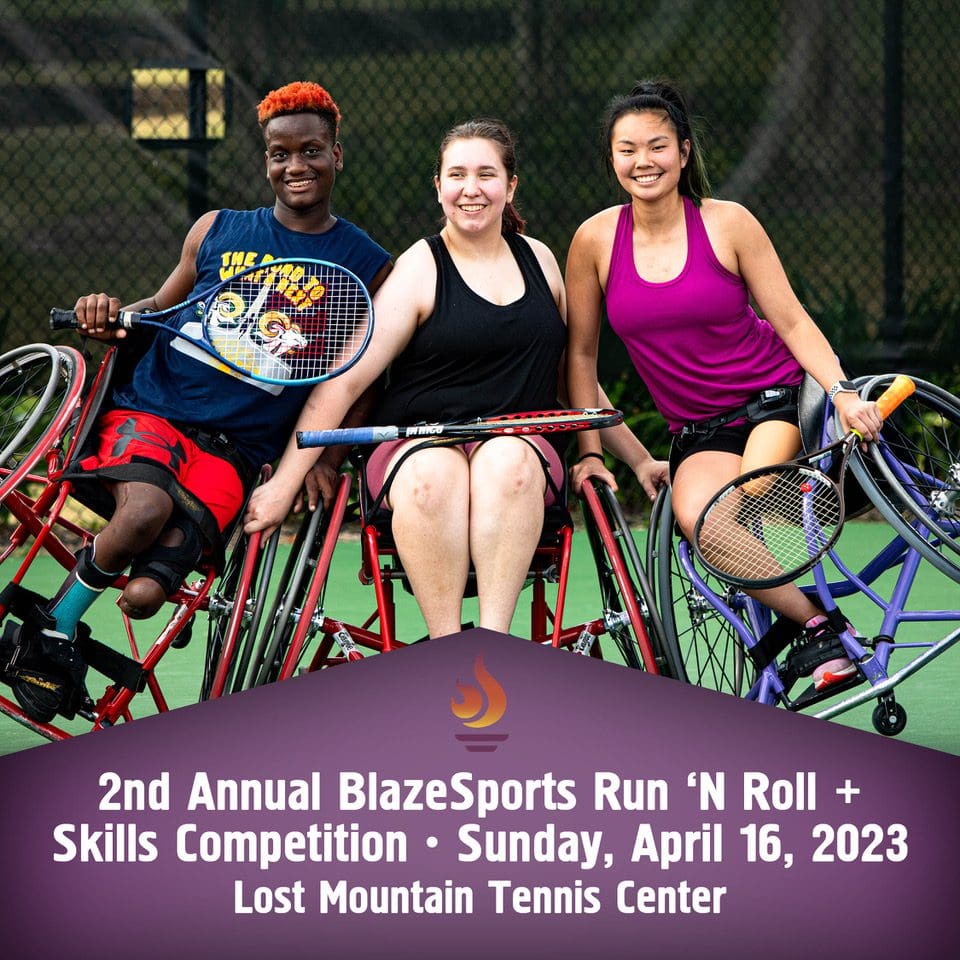 2nd Annual BlazeSports Tennis Tournament –  April 16th
This event is open to all skill levels, from the new athlete just introduced to tennis to more competitive players. We will offer a unique skills competition and a Run 'N Roll doubles tournament for multiple skill levels. 
Skills Competition
Compete by participating in various events/challenge that test your skills such as chair skills, hitting accuracy, ball handing, strokes, and much more! Each event is scored and tracked against your respective group. 
Run 'N Roll Tournament
The Run 'N Roll Tennis Tournament is a doubles style tournament where the teams are comprised of a standing player and a wheelchair player. The tournament play will be divided by skill level with the goal of 3 games played per team.  If registering as a single, we will pair you with a partner by your level of play. 
Location
Lost Mountain Tennis Center
4845 Dallas Highway
Powder Springs, GA
Schedule
9:00am  – Run 'N Roll Athlete Check-in
10:00am  – Run 'N Roll Doubles Tournament
11:00am – Skills Challenge Athlete Check-in
11:30am – Lunch
12:00pm – Skills Challenge Starts
4:00pm – Run 'N Roll Doubles Tournament Ends