BlazeTOTS is a BlazeSports initiative that aims to increase opportunities for preschoolers with disabilities to be physically active and eat healthy.  Through both online and in-person events, BlazeTOTS offers multiple programs througout the year to engage toddlers, families and to train early childcare providers.
BlazeTOTS Flagship Programs
Our BlazeTOTs Flagship program offers 6 weeks of BlazeTOTS sessions led by our staff in your center. Flagship programs include staff for sessions, all equipment needed, additional training of your staff.
Sessions are held once a week for 45 minutes on a day of your choosing.  Four Flagship partnerships are available per year.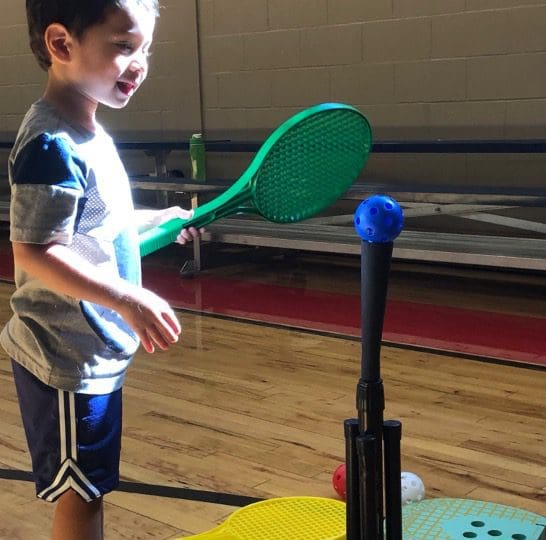 With our BlazeTOTs partner program, we help you start a BlazeTOTS programming in your center.  Partners BlazeSports staff support for getting program started, training for all staff, loaned equipment for program ($2,000 value), a site implementation guide for program development. 
Resources for Early Childcare Providers
BlazeTOTS Video Resources
BlazeTOTS Video Resources
BlazeTOTS Parents/ Active Tots at Home
BlazeTots Active Start Resource Videos which will be a series of four videos. Learn how you can begin to introduce the gross motor skill by playing games, such as Dance Freeze, Traffic Light or Drumming Fitness through adaptive activities with equipment you have at home to keep your preschooler active! Additionally, we will introduce a new healthy eating activity you can do with your preschooler.